Pet Safety: Preventing Transmission of Animal Disease
Pets provide many benefits to humans. They comfort us and they give us companionship. However, some animals can also pass diseases to people.
Although animals can carry germs, it is important to know that you are more likely to get some of these germs from contaminated food or water than from your pet or another animal you encounter. Many groups encourage people to enjoy the benefits of common household pets. By following the tips on this website, you can enjoy your pets while protecting yourself against diseases they carry. Because wild animals can carry diseases that are dangerous to people, CDC and many physicians discourage direct contact with wildlife. You should never adopt wild animals as pets or bring them home. Teach children never to handle unfamiliar animals, wild or domestic, even if the animals appears to be friendly.

Dog Safety
Is a dog a safe pet for my family?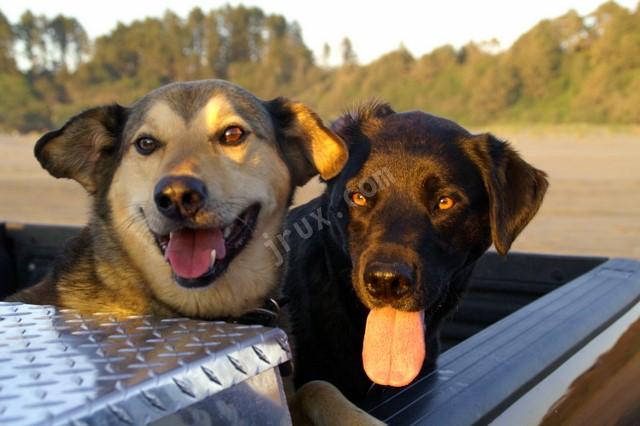 Things to Consider Before You Get a Dog
Consult with a professional (e.g., veterinarian, animal behaviorist, or responsible breeder) to learn about suitable breeds of dogs for your household.
Dogs with histories of aggression are inappropriate in households with children.
Be sensitive to cues that a child is fearful or apprehensive about a dog and, if so, delay acquiring a dog.
Spend time with a dog before buying or adopting it. Use caution when bringing a dog into the home of an infant or toddler.
Spay/neuter virtually all dogs (this frequently reduces aggressive tendencies).
Never leave infants or young children alone with any dog.
Do not play aggressive games with your dog (e.g., wrestling).
Properly socialize and train any dog entering the household. Teach the dog submissive behaviors (e.g., rolling over to expose abdomen and relinquishing food without growling).
Immediately seek professional advice (e.g., from veterinarians, animal behaviorists, or responsible breeders) if the dog develops aggressive or undesirable behaviors.

Preventing Dog Bites
Teach children basic safety around dogs and review regularly:
Do not approach an unfamiliar dog.
Do not run from a dog and scream.
Remain motionless (e.g., "be still like a tree") when approached by an unfamiliar dog.
If knocked over by a dog, roll into a ball and lie still (e.g., "be still like a log").
Do not play with a dog unless supervised by an adult.
Immediately report stray dogs or dogs displaying unusual behavior to an adult.
Avoid direct eye contact with a dog.
Do not disturb a dog who is sleeping, eating, or caring for puppies.
Do not pet a dog without allowing it to see and sniff you first.
If bitten, immediately report the bite to an adult.

A CDC study on fatal dog bites lists the breeds involved in fatal attacks over 20 years . It does not identify specific breeds that are most likely to bite or kill, and thus is not appropriate for policy-making decisions related to the topic. Each year, 4.7 million Americans are bitten by dogs. These bites result in approximately 12 fatalities; about 0.0002 percent of the total number of people bitten. These relatively few fatalities offer the only available information about breeds involved in dog bites. There is currently no accurate way to identify the number of dogs of a particular breed, and consequently no measure to determine which breeds are more likely to bite or kill.
Many practical alternatives to breed-specific policies exist and hold promise for preventing dog bites.
In general, however, we humans should be using our common sense and best judgment to avoid dog bites, and especially to avoid taking a dog in that may be likely to bite.


The information on this site was produced by the Centers for Disease Control and Prevention and other government sources and has been compiled by the site owners, who are not responsible for accuracy or completeness. Site design and layout are trademarks of wrux.com.


Other Topics of Interest: